The gifts I got with the gift card from Daisy Mae Maus......
First of all, here is the brush I told you about: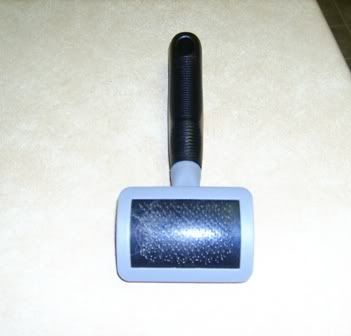 Next is the catnip sock! I have played and played with this sock.....and I have chewed a hole in it! I love to eat catnip! Does anyone else like to eat catnip?
And I got this nifty thng! Look at all those mousies!
And here I have caught one of those mousies!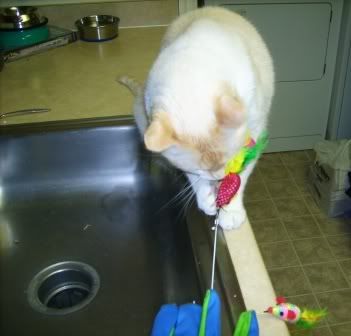 I have to say "Thank you" again to Daisy Mae!!!!