Friday!!!!!!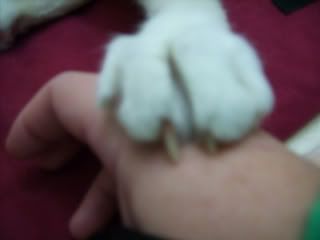 Noooooooooooo Meowm!!!! Don't leave me today!!!!!!
Okay, the picture is a little blurry....but you get the idea. Meowm was dancing around last night....strange.
We are both very glad it is Friday....a wonderful weekend awaits us! Time to spend together! WOO HOO!!! Now I am dancing!
Have a great weekend everyone!