Tailsday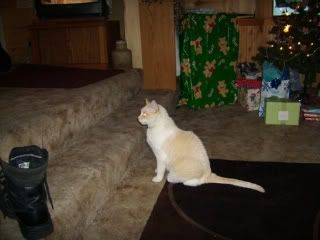 Meowm and I thought this was a good picture to show my tail.
The busy-ness has finally hit Meowm at work....so we are at the part where we aren't visiting much. We are keeping up on the sick babies and saying tons of purrayers though. And Meowm has taken on a new project...she is helping with the new Navy SEAL Memorial that is for all SEALs killed in action....so she has been spending lots of time on the computer at night researching stuff for that.
But we are here and we love all of you!