The gifts from my Valentine!
I am sorry I didn't get these posted earlier. Meowm got home from work and I opened the package, but she didn't help me post pictures till now. Just look at the fun I had with the gifts from my lovely Ninna!
First up, me checking out what is in the bag: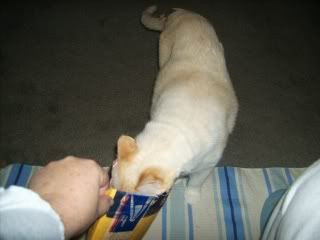 This little bag has some nip soaked puff balls: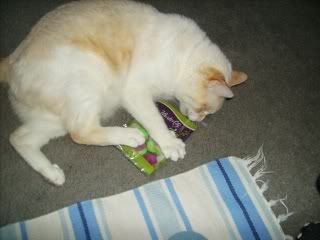 I got this nifty orange sock,it matches me so well:
Here is my card a picture of my girl! She is so beautiful!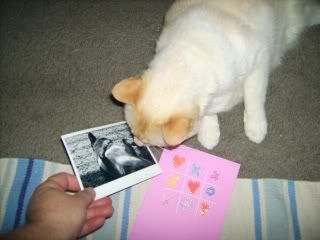 If you look real close you can see the nip soaked puff ball! This is so much fun!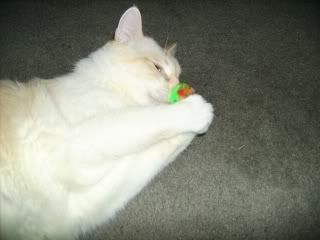 THANK YOU SO MUCH NINNA! I LOVE ALL OF IT, ESPECIALLY THE PICTURE OF YOU!
Labels: Meowm forgot to post the picture of the bag of Temptations.