Mancat Meezer Monday
Look at my new toy!!!
I went nuts when Meowm brought it home! I was scratching and sniffing and rubbing! It was great!!!!!
Here I am on the top level: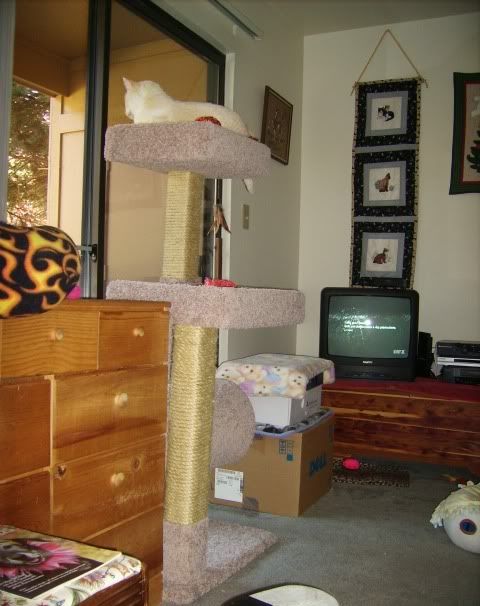 It is wonderful up there! I can see outside so much easier! And I love, love, love to sleep on the upper level!!!!!
I am the most luckiest cat in the world!!