Meowm abandoned me last night.........
and went to that place where they have all sorts of different animals. She got a real good picture well, good for her...I am certain I could have done better.....but was I invited????? Of course not!! She will pay for this transgression!!! Anyway...she got a good picture of a snow leopard:
She got another one of those REALLY looooooooooooooonnnnnnnnnnnnnng neck creatures: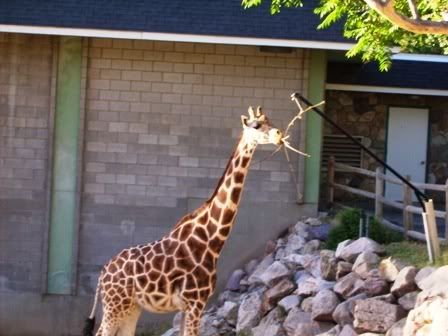 And look at this tasty meal!!!!! It would be great as long as it didn't beat you up with it's ginormous feet!!!
Okay, we will share more later....we have to go visit some blogs!!!