My birthday present!!!!!!!!!!!!!
What is this Meowm? Is it my birthday present? It smells okay....
It is quite soft and squishy...
It has a tail like me.....and is kinda the same color as me...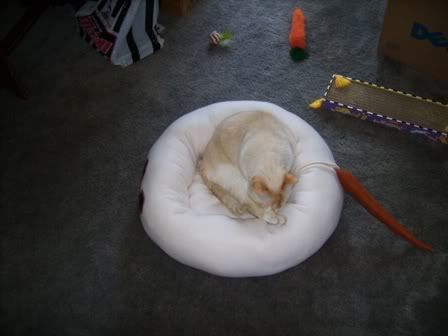 It even has blue eyes like me.....I think this is just a purrfect birthday present!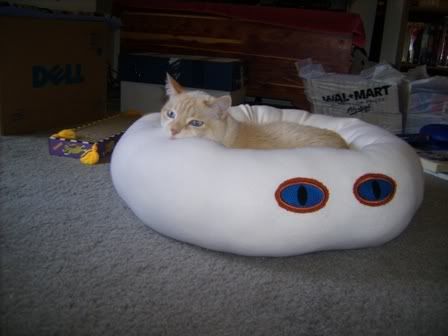 Special thanks to Auntie Lois, Auntie Marilou and Auntie Deb. I got the first one of these!!!!!!
These special millie beds can be purchased through Rocky Mountain Siamese Rescue in about a month. They will come in a variety of Siamese point colors. I am not sure how much it cost.....but it sure is great!!!!!

Everycat get your beans to get you one of these....if you don't want a meezer looking one with the tail and eyes, there are still the regular millie beds------like my flame bed-----and they are just as wonderful!!!!!!!!!!!!!!!!!! There is a link to Siamese reescue (meezer rescue) in my sidebar.
I am going pink for Lilly Lu! GET WELL SOON!!!!!!